My CTF team is currently #1 in United States!
---
My CTF team ARESx is currently ranked #1 in the U.S. and #28 globally on CTFtime.org. Thanks to TetCTF 2021 for giving us the opportunity for an early lead on the leaderboards this year!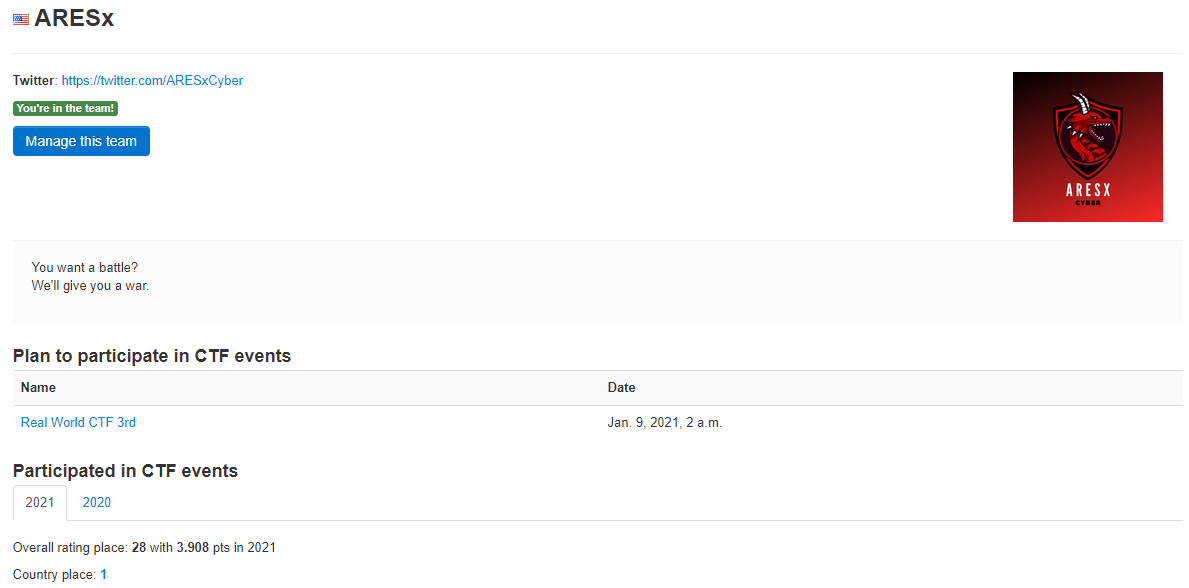 We finished out last year ranked #18 in the U.S. and #132 internationally, having competed in 29 competitions. I've had a great time, and I'm excited to keep learning and get more wins this coming year!